'tHawk HRMS' is a brainchild of a group of Chartered Accountants with an exposure of more than 20 years. It is a World-class CA Practice Management, Billing, Office Management, Payroll software which is totally cloud based. It has a user friendly interface which ensures enhancement in productivity, cost cutting and smooth line overall business operations.
Features for Increased Profitability, Productivity, and Ease of Management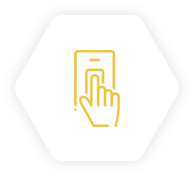 GPS Based Attendance
Specifically designed to cater the problem of marking attendance of field staff or employees assigned to a client's place.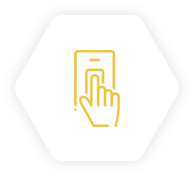 Claims Approval System
Employees can claim reimbursement for expenses incurred, upload bills and their managers can approve or rejects those expenses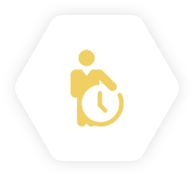 Leave Management
Employees can apply for leave via Mobile app and their managers can reject or approve those via Mobile app only. This would fix the issue of maintaining manual leave records.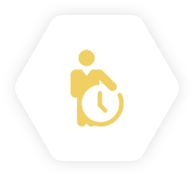 Payroll Statutory Compliances
tHawk Payroll automates filings of compliances like TDS, PF, ESI, PT, and more!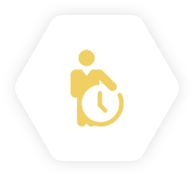 Payroll Processing
Calculate payroll and process salaries in just a few clicks. tHawk Payroll automates payroll processing.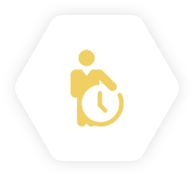 PaySlips
Employee Self Service Portal where they can easily generate Annual Tax Reports, PaySlips etc.

Job Tracking
Manage and assign tasks at one place so that everybody knows who has to work on what and when and also what is pending.

Time Tracking
With our easy to use Timesheet feature, users can enter the amount of time spent on a job and you can have a track of Hours spent on any Job.

Timesheet Entry without creating a Job
No need to create Jobs to enter Timesheets, your employees can directly enter timesheet for a client and respective job automatically gets created.

Checklists
You can predefine a standard Checklist for all type of Jobs and the checklist will automatically appear at the time of execution of that Job.

Documents Manager
Keep your files and documents centralized and organized at one place. Share them and collaborate on them with remote teams and clients the easiest way.

Automated Payment Reminders
Payment Reminders can be set for clients so you do not have to follow up with clients for payments and system will do it for you.
Automated Upcoming Jobs Reminders to Clients
You can set a reminder for upcoming Jobs to be sent to your clients so they are always notified in advance and you do not have to manually chase them.

Multi Currency Invoicing
Always have a Client Wise & Currency Wise list of receivables on your Dashboard so you can have a check on long standing debtors.

Client Logins
Create Logins for your Clients so they can directly login to your portal and see the status of their jobs and also share documents with you

Digital Signature Management
Automated tracking of your Expiring DSC's in advance. Track movement of DSC within your Office and Client Office
Meetings & Appointments
Save your Client Meetings and Appointments and get auto alerts before meeting date

Job Cost Analysis
Pre-define per hour rate for your employees and system will automatically tracking cost of each job for you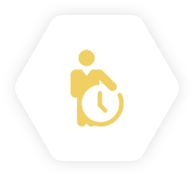 Client Pendencies
Communicate with the client regarding the requirements for Job through the software only and have a track for all queries raised

Auto Creation of Recurring Taks
No need to create your recurring task again and again, let the software do that for you. You can also pre-define your teams for these recurring Jobs

Alerts for Over Due and over budget Jobs
Get automated alerts for overdue and over budget Jobs
WHY CHOOSE US
A choice that makes the difference
An end to end solution to all your office Management needs - Attendance Management - Leave Management - Reimbursements - Client Management - Job Management - Document Management Invoice & Receivables Tracker.
Flexible pricing options to cater every client's requirement.
As our main focus is customer satisfaction so we welcome customization requests from our clients and deliver within agreed timelines.
tHawk offers a very user friendly Mobile App so your staff can use the features anytime anywhere.
Measure the performance of your staff through various reports and take corrective actions.
Conceptualize, Designed & Developed on Latest Technology.
WHAT CLIENTS SAY?
Previous
Next
We have had a wonderful experience since the time we began working with tHawk. Setting up a convenient & a cost effective HRM system is a challenge that most startups face. However, by using tHawk we have been able to set up a user-friendly system that allows us to track attendance & leaves
DSP Corporate Private Limited
A much needed office management software whose need is felt by CA fraternity since long. It not only helps in synchronization of assignments among human resources but automates too
Navneet & Co.
In the first year alone, tHawk paid for itself through efficiency gains, error reduction, salary cost reduction, and increase in productivity
NVR & Associates
The best software choice I've made in my 40 years of practice. I've noticeably grown my practice since I started on tHawk and it has kept up and allowed me to maintain control over my practice
S Sinha & Co